Pace Development Group has sold four four strata tenancies at its Pace of Ascot Vale project, including a Metro Woolworths, to a local investor for $19.15M (AUD).
The four retail tenancies, comprising specialty stores and the supermarket, are located within the ground floor below the 76-apartment residential complex at 327-357 Mt Alexander Road.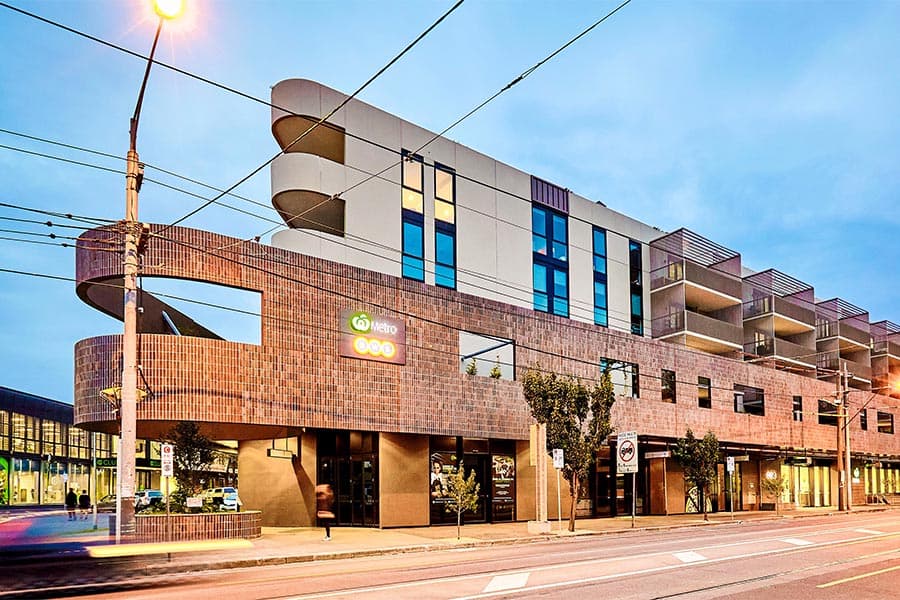 The successful purchaser is a local investor, who has secured the Ascot Vale property on an initial yield of 4.63%.
Stonebridge Director Kevin Tong said the extraordinary result was evidence of the market's increasingly strong appetite for suburban retail opportunities.
"What was clear throughout the sales process was the sentiment for this type of investment continues to grow, particularly due to the strong supermarket covenant in addition to the pandemic-proof nature of a Woolworths supermarket," said Kevin Tong, Director at Stonebridge, the company that managed the Expressions of Interest process.
"This is the second supermarket our team have transacted to this investor, who only entered the retail investment market in 2017. A strong driver for buyers' interest was the current low interest rate environment in addition to the opportunity to capitalise on the 5.5% stamp duty before the rise to 6.5% on 1st July 2021," he said.
An accountant speaking on behalf of Accountant Moonee Valley said, "This suggests that investors appetites for pandemic-proof assets is increasing."
James Simpson, Commercial Director at Pace Development Group, said the sale was the realisation of Pace's strategy to offer the entire ground floor for sale given the existing retail offering, comprising hospitality, beauty, fitness and supermarket uses provided a diversified yet complementary portfolio to an astute investor.
https://www.youtube.com/watch?v=wUb0MmV3nys
"The incredible result that Pace achieved on this deal at Pace of Ascot of Vale paves the way for further acquisitions to be added to our pipeline and brings forward plans at other key projects across Melbourne. We are about to commence construction at 6 Cubitt Street, Cremorne in September and have just received a permit for our Hawthorn East office project, which we are looking to bring to market at the end of this year," said Simpson.